Painted by hand in store!
Each piece of furniture you see here has been delicately painted in Fusion Mineral Paint. The color for each piece of furniture is listed next to it. Discover Fusion Mineral Paint today! Fusion offers refinishing supplies for all your prep, paint, and finish needs.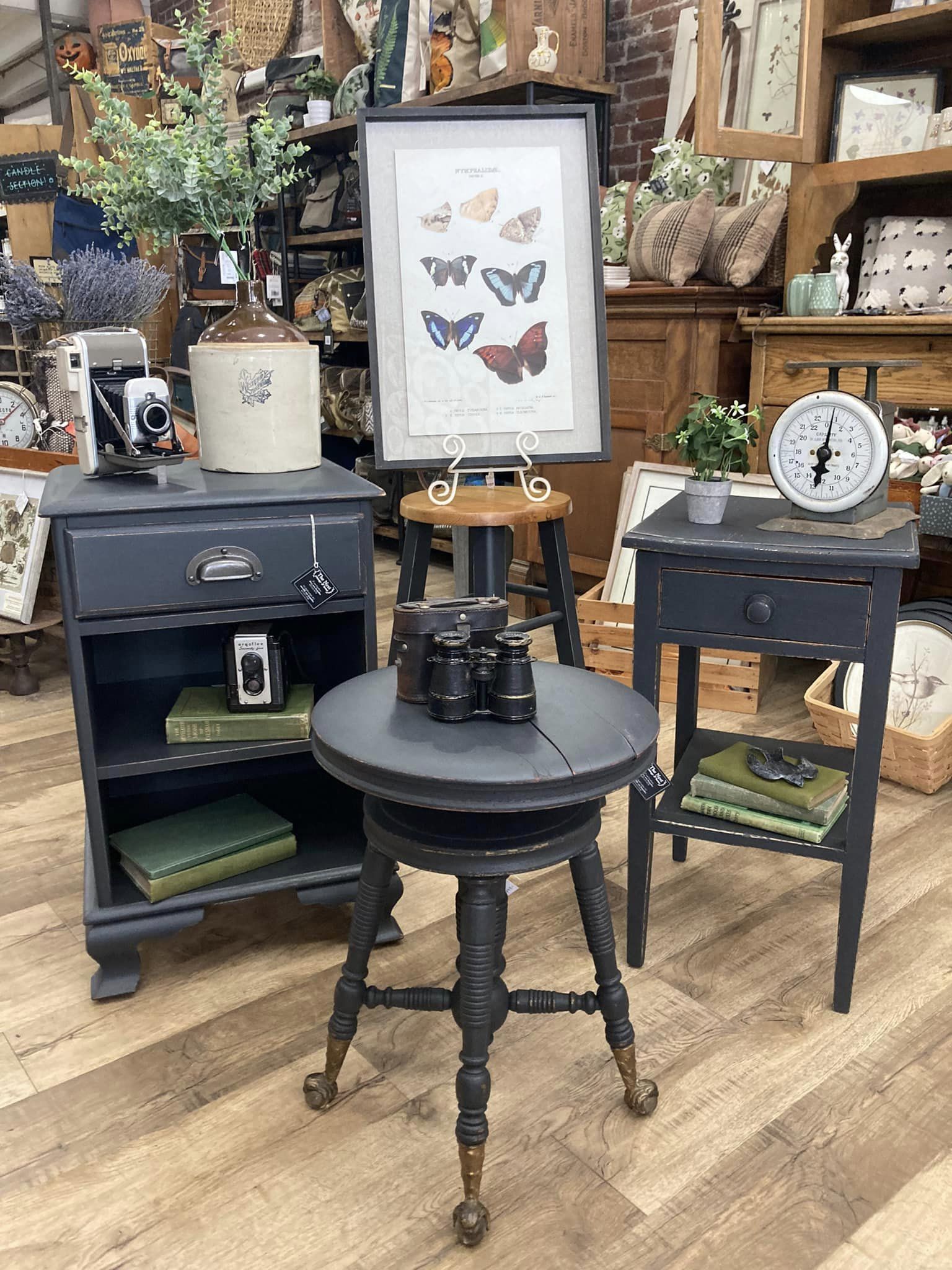 Side Tables & Stool
These three gorgeous pieces are painted in Fusion Mineral Paint color Ash, which is a beautiful charcoal gray. In certain lighting, Ash can also show its hints of blue. These pieces were distressed for added texture.
Sideboard
This sideboard is painted in Fusion Cathedral Taupe inside and out with a Fusion Chocolate top.
Painted Table
This table was painted in Fusion French Eggshell, then distressed once dry to highlight the accents of the piece.
Tall Side Table
This side table is painted in Fusion Little Lamb.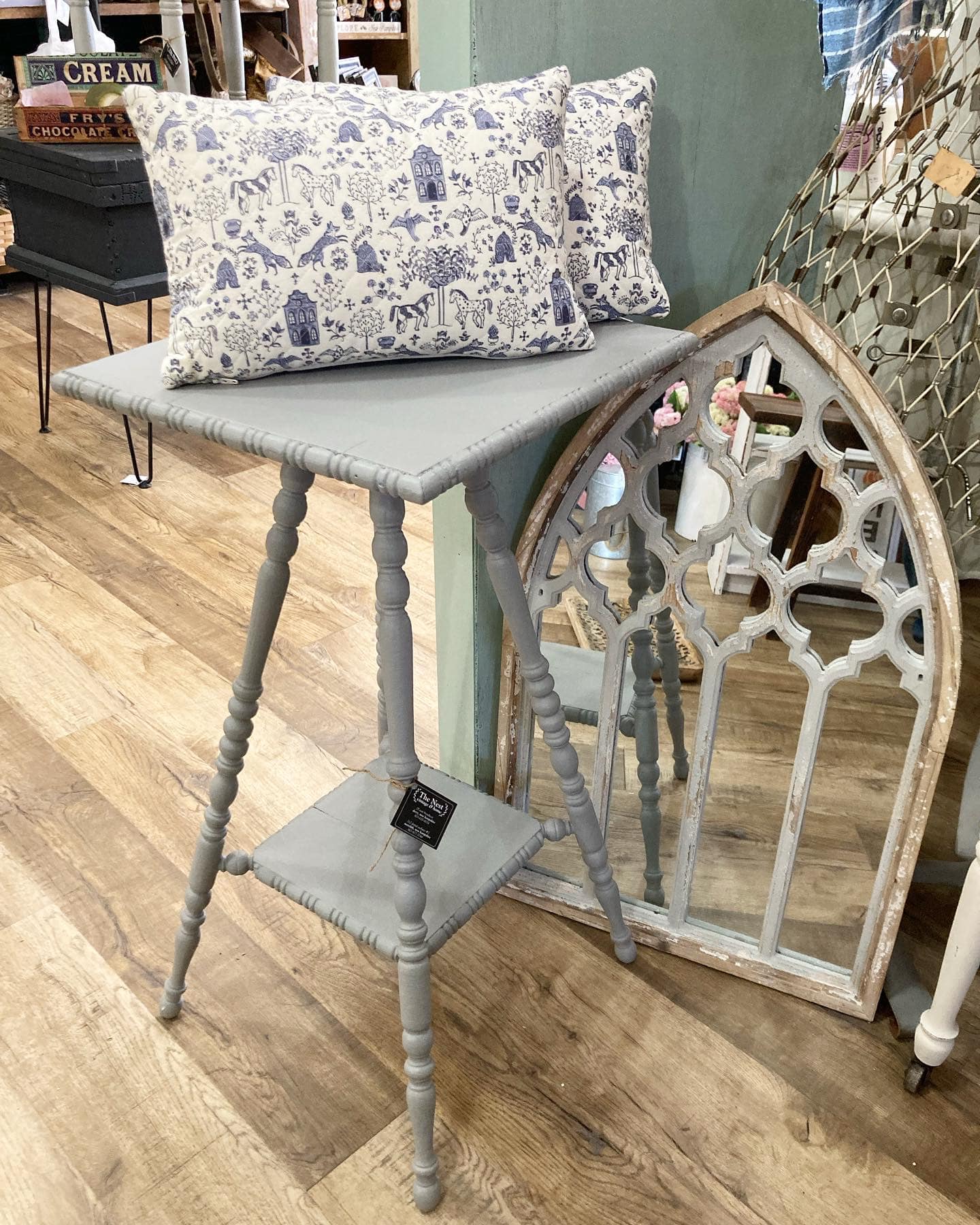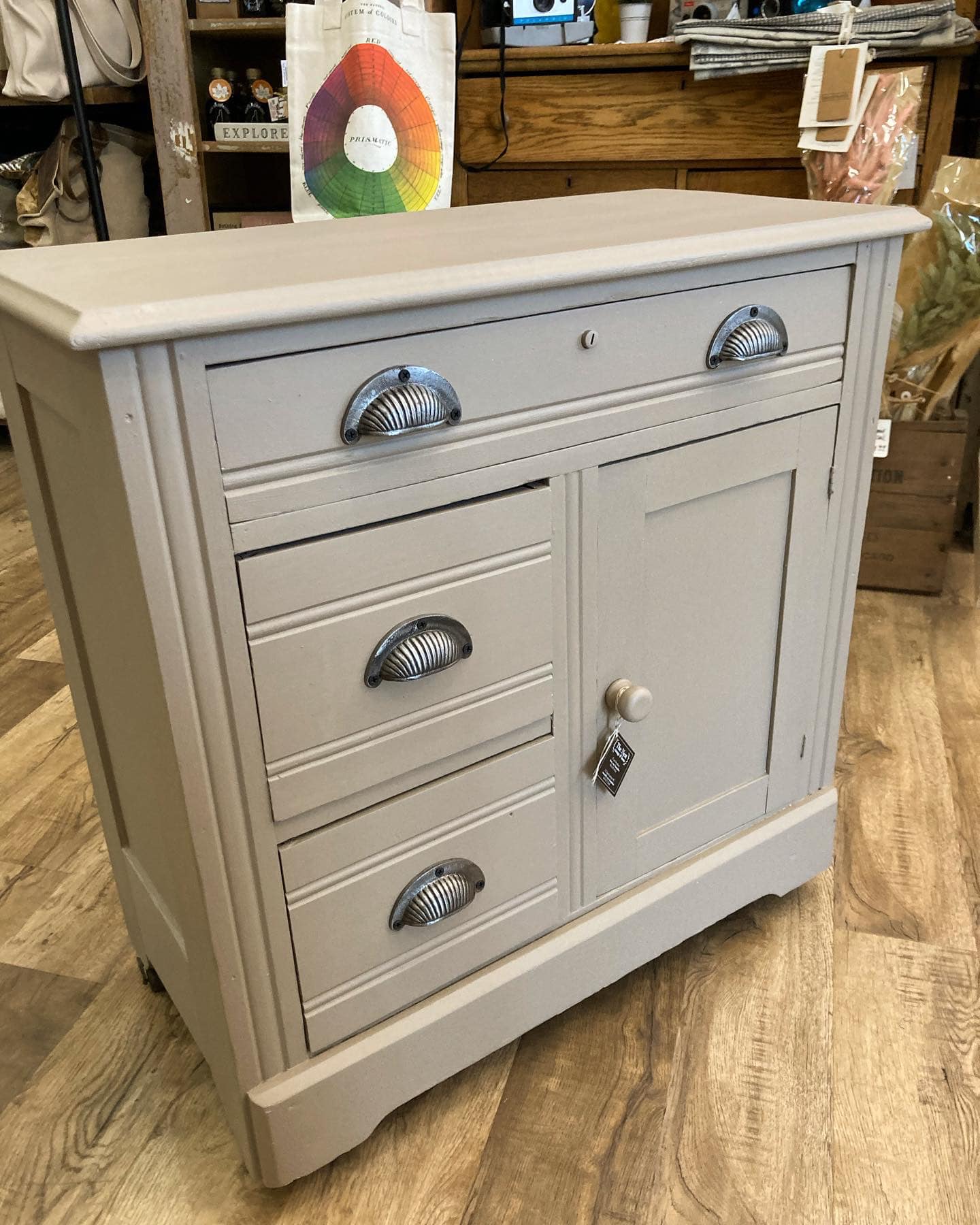 Small Chest
This chest is painted inside and out in Fusion Algonquin, fitted with new hardware.
Small Chest
This chest is painted in Fusion Bellwood. It has been distressed to reveal the previous white paint underneath for a more textured look.
Desk
This desk is painted in Fusion Willowbank, a nice deep blue that is slightly lighter than Fusion's Midnight Blue. The stool placed in between the desk was painted in Fusion Ash and then distressed once dry.
Below is a vintage stand painted in Fusion Mineral Paint Chateau. After painting, we distressed it to match the look of the table.
Below is a refinished nightstand in Fusion Mineral Paint Raw Silk. Distressed to give it a more natural look. Replaced the existing hardware with new ones, sold in store!